McGarty Minute: Cave of Ice
Welcome back, it's your weekly reminder that it's Friday and I can't believe how quickly this week flew by after being off the grid last week uphill skiing in northeastern British Columbia, Canada. I can't think of a better way to prepare for Earth Day than to be able to walk across some glaciers, explore a cave of ice and experience the vastness of the mountains.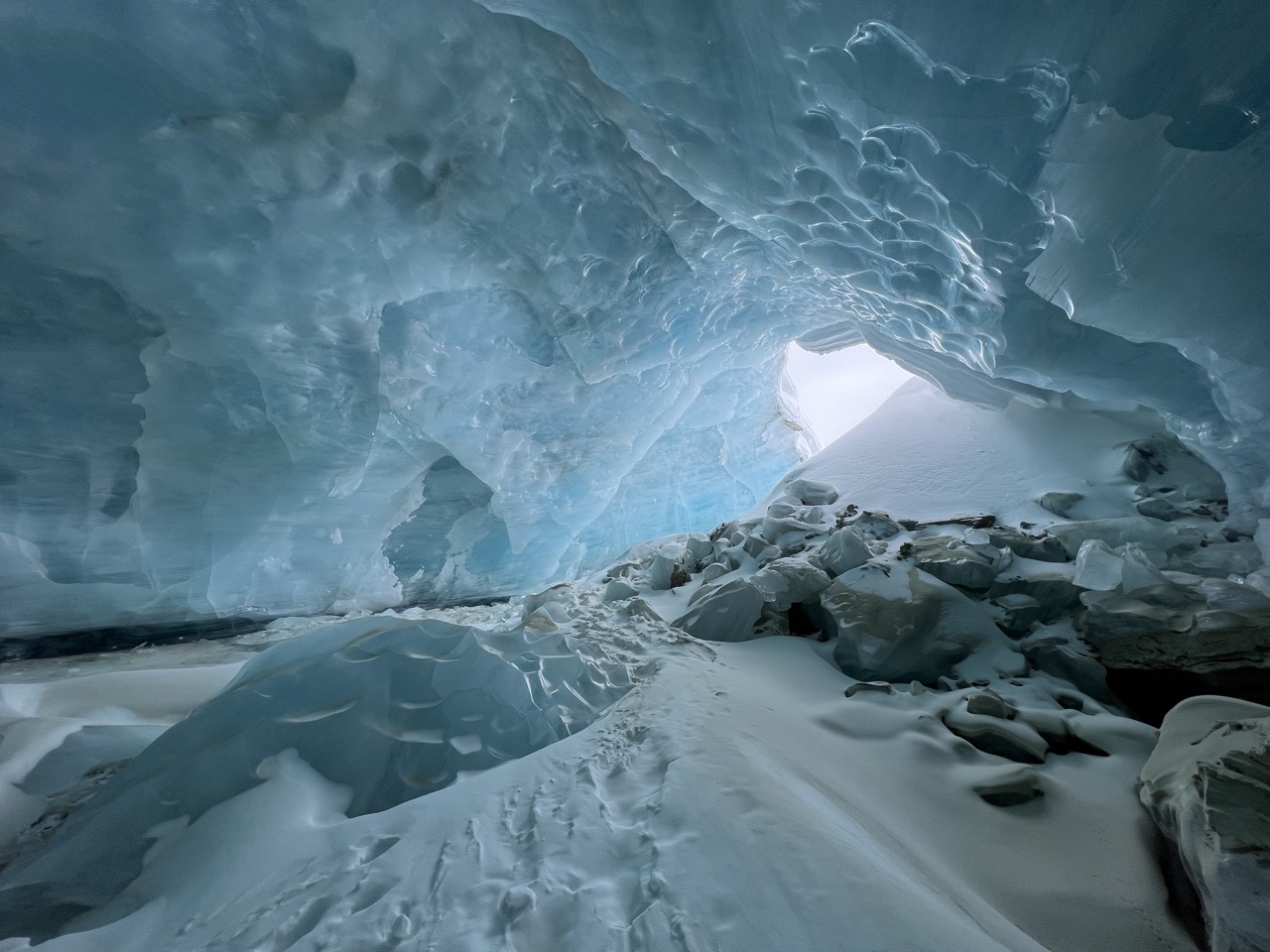 It was truly a humbling experience. Particularly seeing how different the landscape is from just a few years ago. There are so many photos that I'd love to share with you, but this is one of the most magical. I felt like I was in the Fortress of Solitude from the set of the original Superman movie. Thankfully there was no kryptonite, but acclimating to the altitude coming from sea level definitely presented a challenge for my sea-level lungs.
Since we're mid-month, there's no real estate news to report on, which means it's time to dive into the data and make our own news. This week's thesis is that we're seeing less and less activity in the field.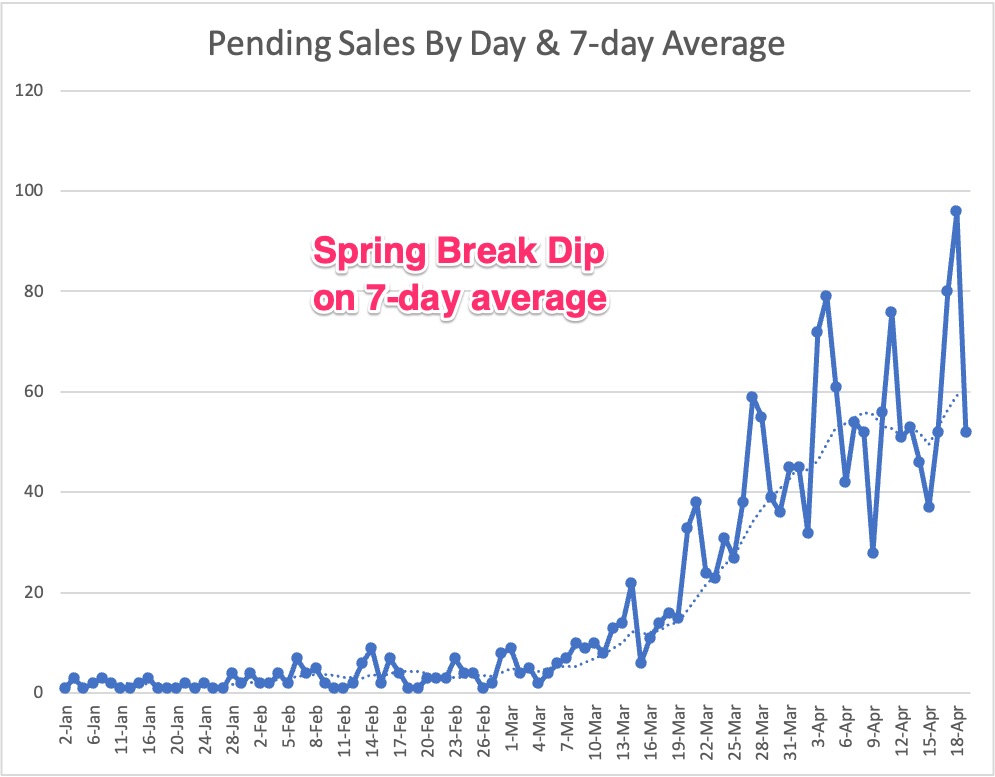 First we're going to look at what's going on with pending sales- this means a buyer made an offer that was accepted by the seller. The data aligns with what we're seeing in the field, a slow start to the Spring buying season and a dip for spring break last week.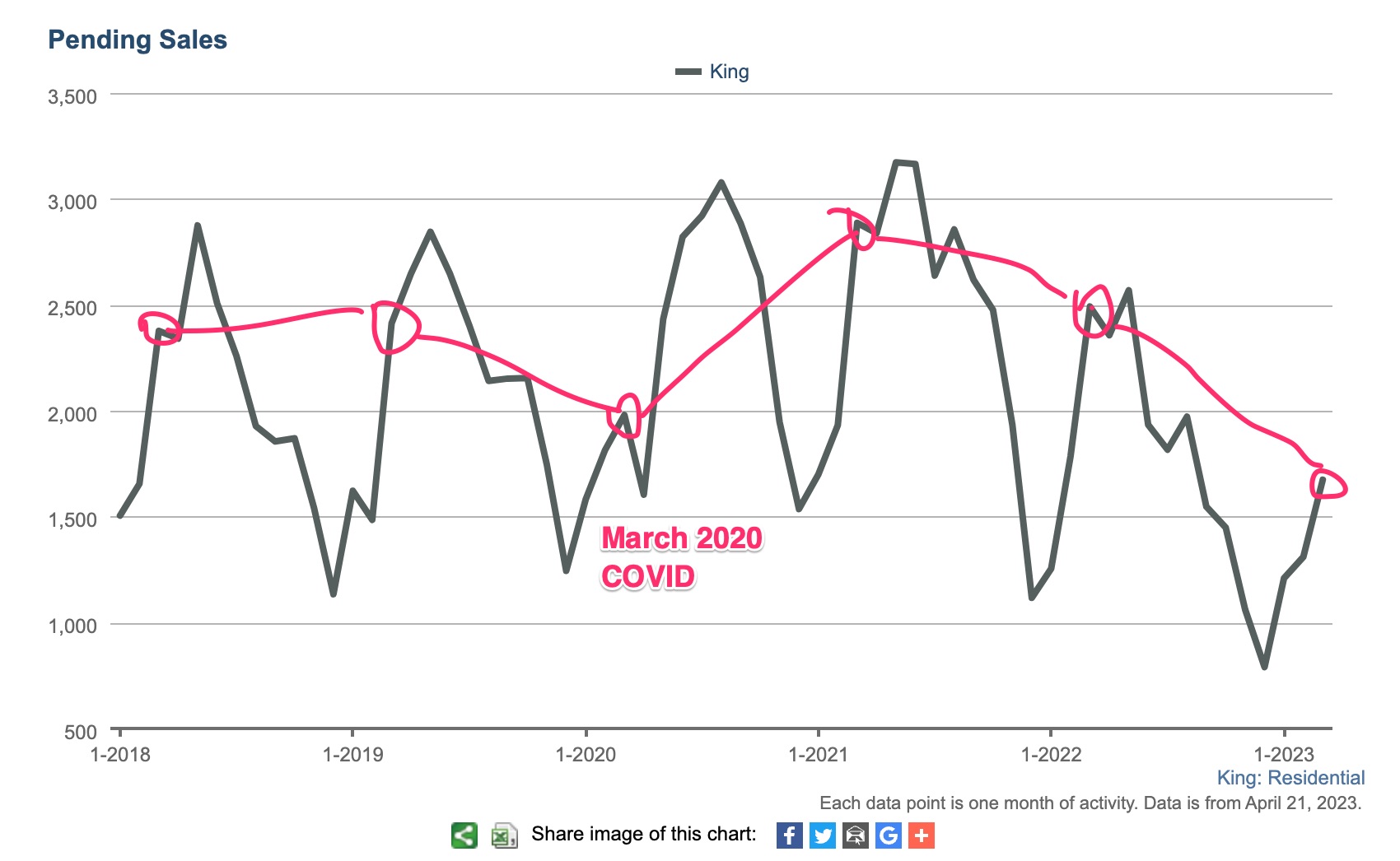 When we zoom out and look at pending sales over the last five years, you can see that we're much lower than normal, including March 2020 when the world came to a standstill. Hopefully the new inventory we're seeing this week (up 25%!) will give buyers some more options.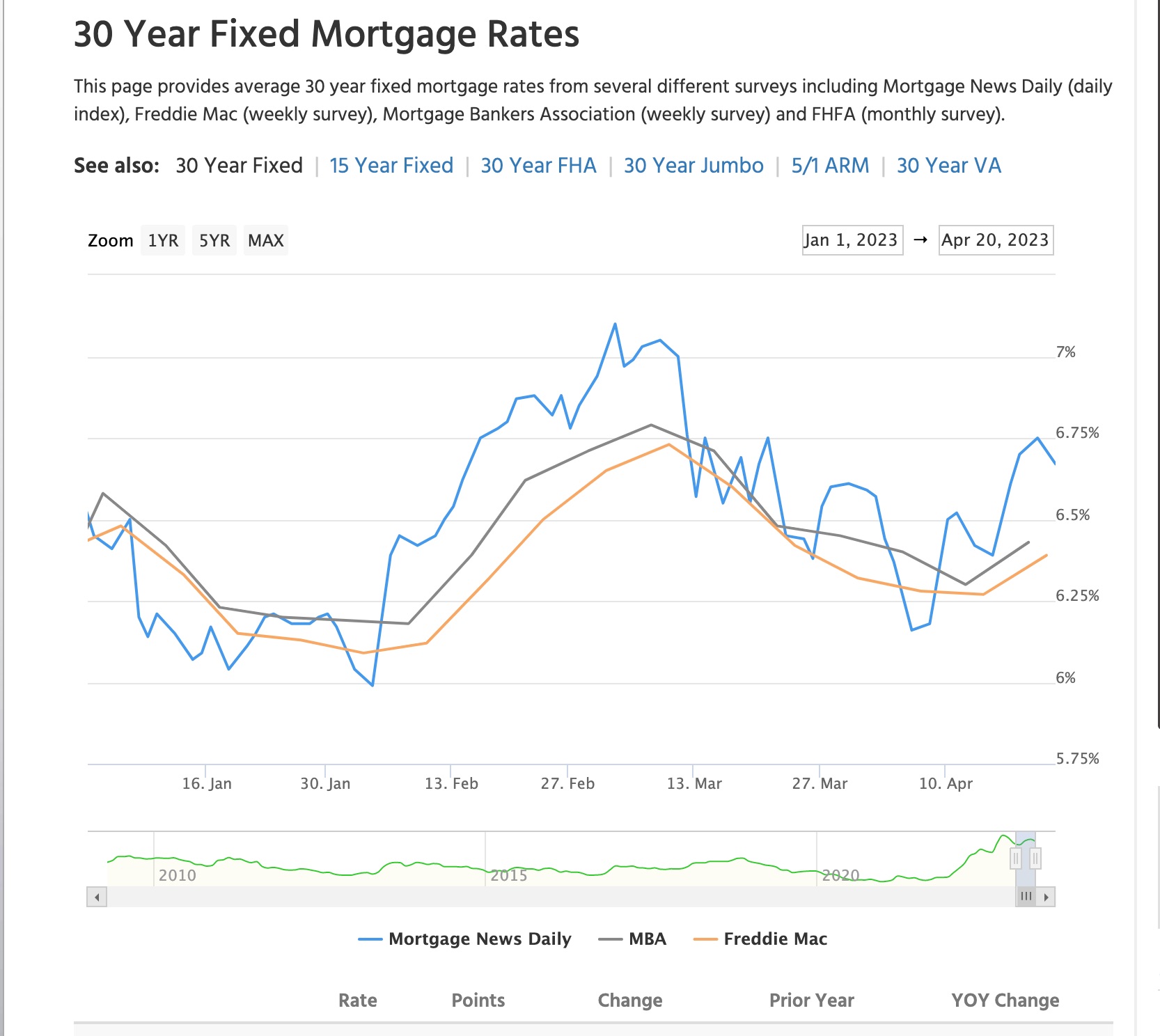 After inventory, the biggest headwind that we have is that mortgage rates are still over double where they were last spring. This week we're seeing rates in the mid-6% range for a 30-year fixed mortgage, according to Mortgage News Daily.
In this week's edition of Rob, the Armchair Economist, we're diving into secular stagnation, a term I just learned about from an episode of Planet Money this week. First, secular here does not mean secular in the nonreligious way. It just means long term (see definition #4). Secular stagnation really just means long-term economic sluggishness.
Without getting too buried in the weeds, after the great recession, we were in a period of secular stagnation with no end in sight. And now the economy is running hot—inflation is high, and central banks are pushing up interest rates to fight it.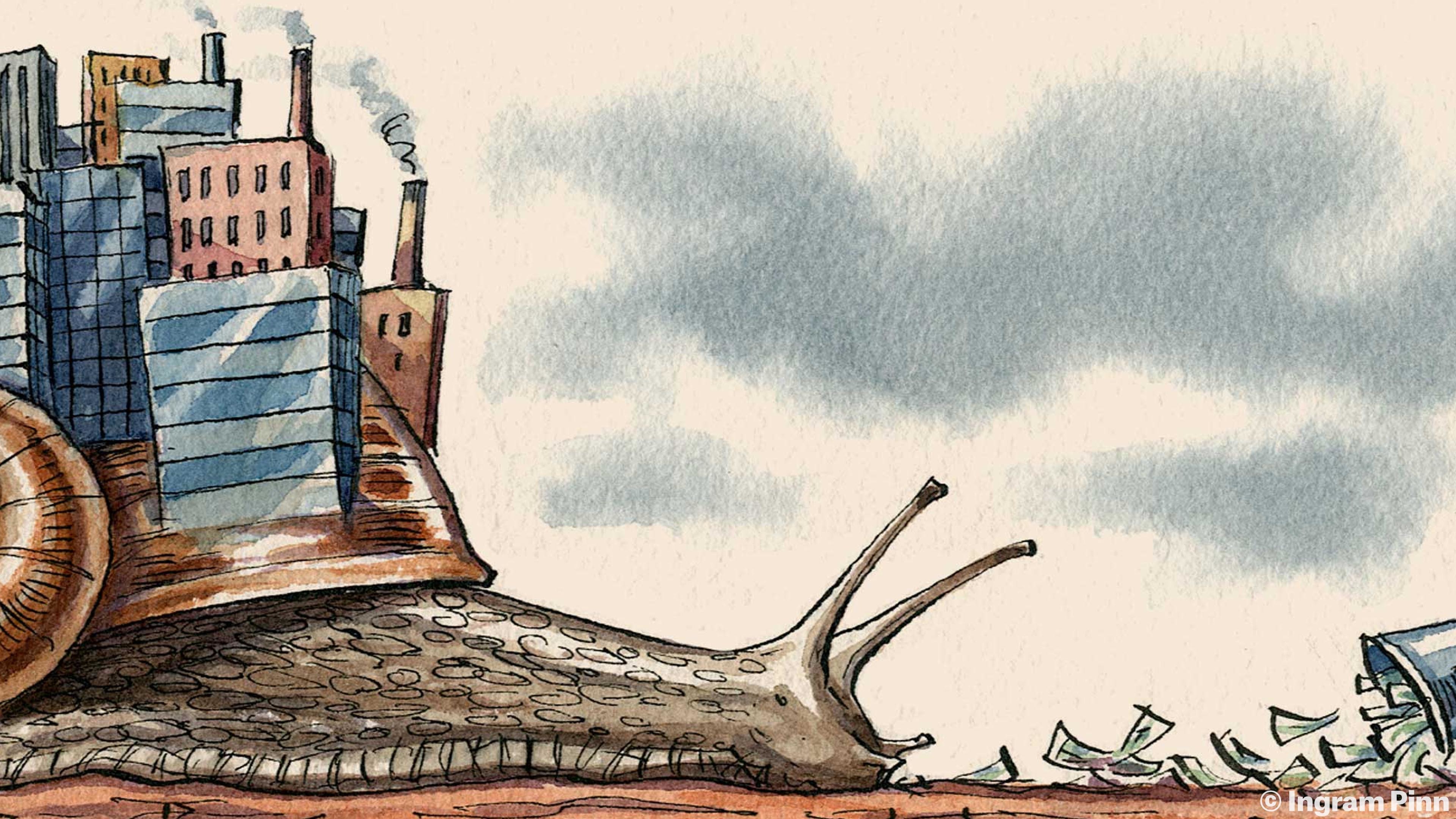 How did we get here, and is there an end in sight?
After the great recession, we had a glut of people saving and not a lot of people investing, which led the Fed to the incentivizing of borrowing—low rates. And we know what that did to the economy. Now the pendulum is swinging the opposite direction to less saving because aging, people getting old and spending their savings. We'll save the cost of senior care for another day.
This combined with higher investment in green technology and in the military could mean higher interest rates going forward...but then they say "Yes. OK. I think that mortgage rates will come down substantially"
Bottom line, the economists gave solid advice to homebuyers. The same advice I give you, "If you love the house, you probably should. If the house is just an investment, you probably shouldn't."
By The Numbers
This week we saw 262 new listings hit the Seattle / Bellevue / Kirkland areas, up 25% from last week's 209.