Market Overview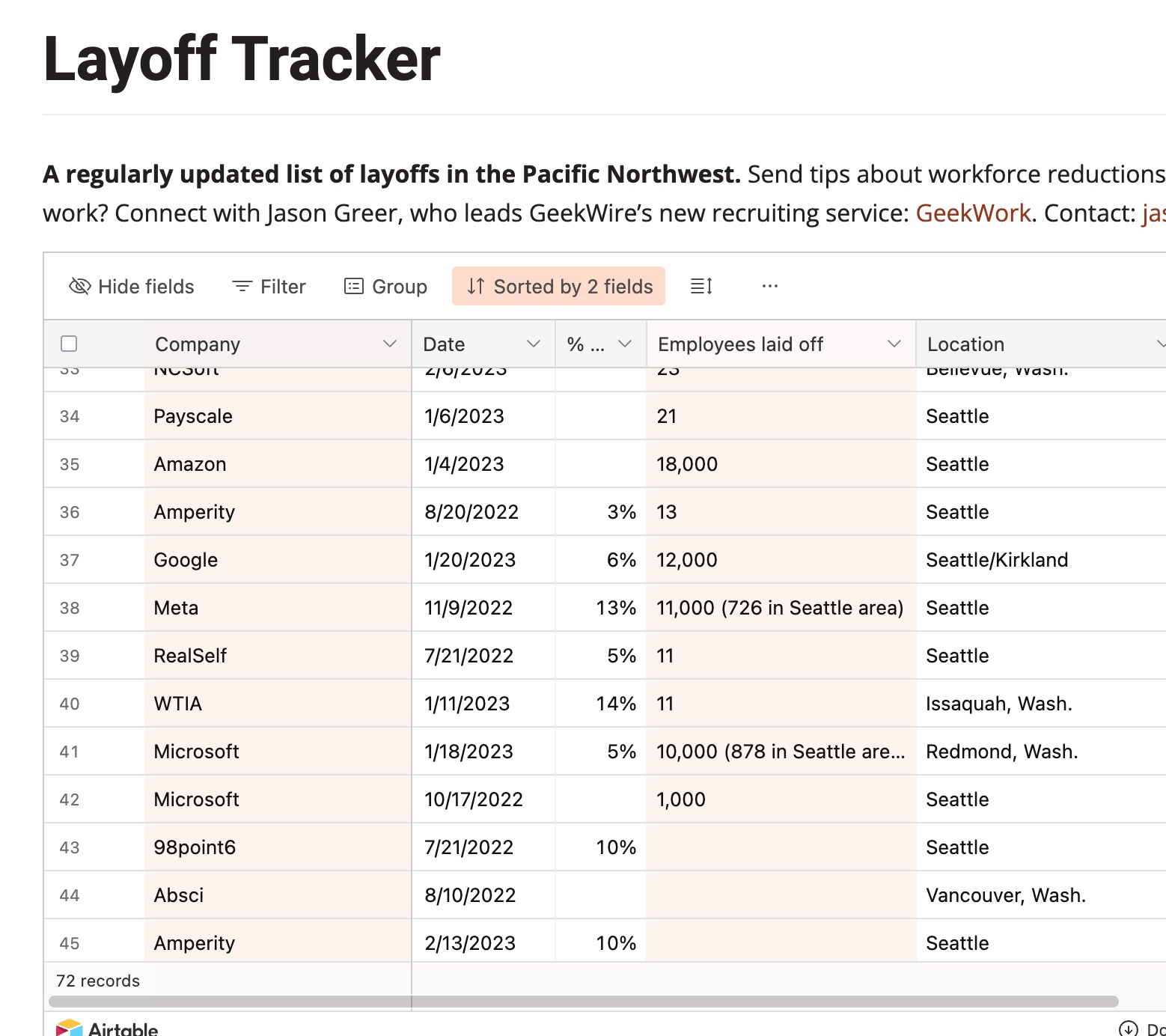 The biggest news in town this week was that Amazon started their next round of layoffs just as they announced a positive earnings report last night. I can't find a direct quote, but a couple articles are attributing Andy as saying "turn that frown right-side-up, it's layoff time!" Which seems a little too direct, even for Amazon. The stock is trading down 3.5% this morning and still down ~40% from the August 2020 to March 2022 run.
We are still seeing strong demand for housing from most Amazon employees and as they are required to be back in the office next week, we expect to see demand for homes closer to downtown pick up, especially condos.
Real estate news was light this week, with the only data-driven news being the Case-Shiller data for February. This is our monthly reminder that this data is so out of date, that it's not worth reporting on.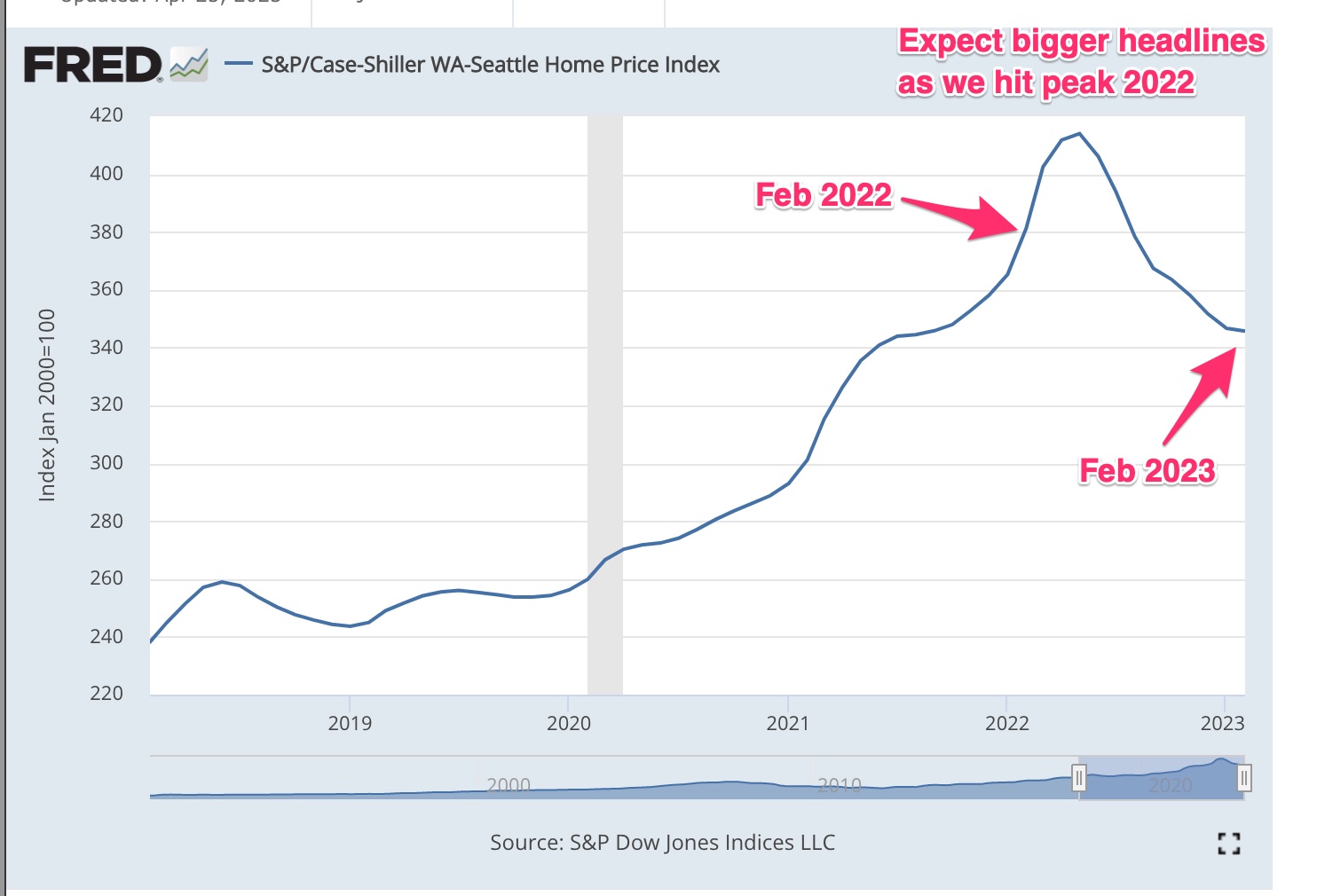 On the mortgage front, rates are holding, but there's a ton of confusing and misleading news about the FHFA Loan Level Adjustments that many are describing as upside down mortgage policy. So big that the FHFA released an official statement titled, "Setting the Record Straight on Mortgage Pricing: A Statement from FHFA Director Sandra L. Thompson."
You don't even need to go to TikTok to find confusion, simply reading this USA Today article after reading the FHFA statement illustrates the confusion. It's worth pointing out that USA Today also revised the article after the FHFA announcement, and it still leads with the clickbait the FHFA was trying to clarify, "In some cases, people with higher credit scores may end up paying more while those with lower credit scores will pay less."
While it might sound like pricing is upside down, the FHFA describes it as "a pricing framework that is more accurately aligned to the expected financial performance and risks of the loans they back."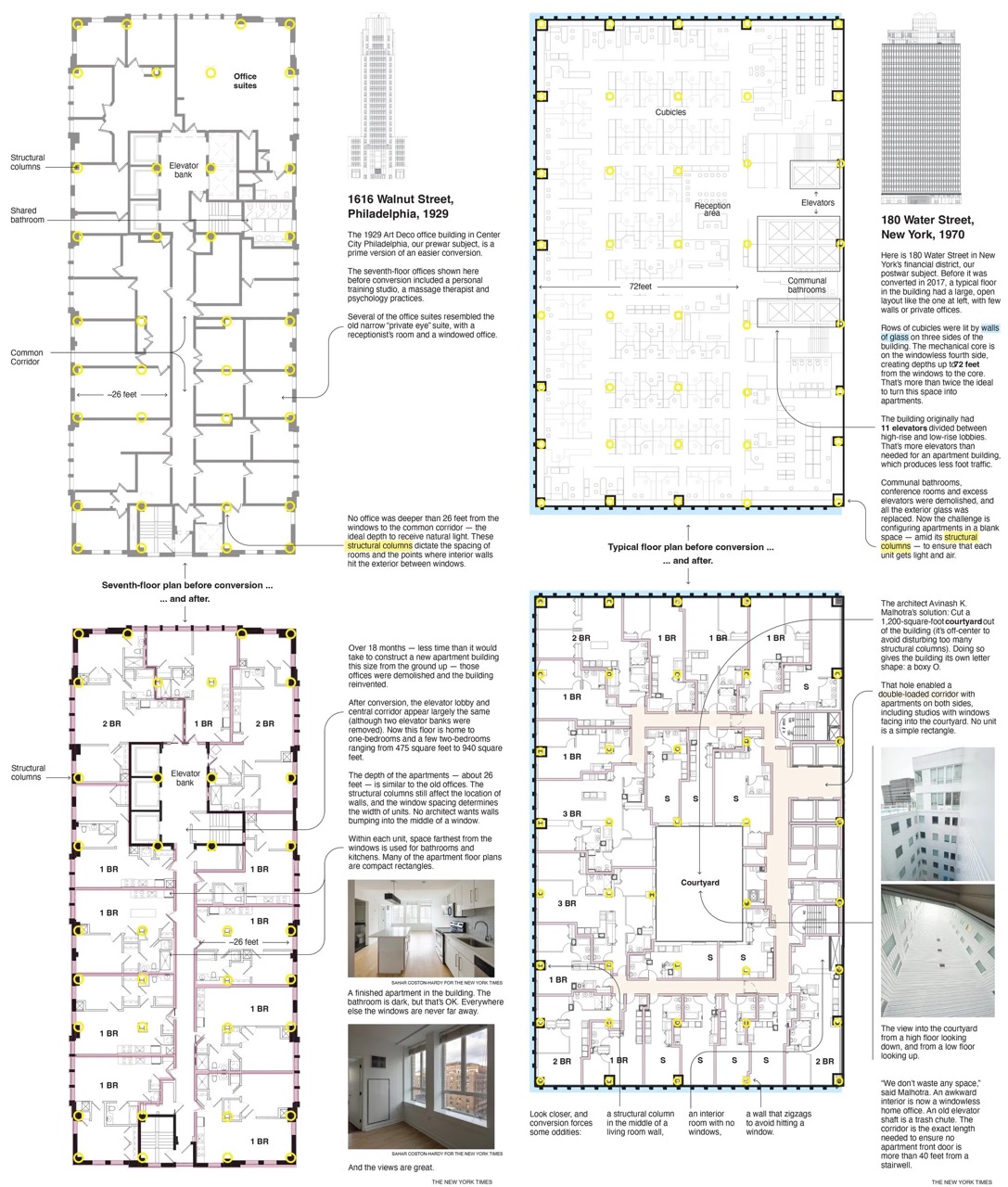 TL;DR: FHFA is subsidizing a small subset of borrowers like first-time buyers, increasing upfront loan level pricing for many scenarios, and creating a new credit score tier with better pricing.
Diving deeper into actual mortgage rates, not upfront loan level pricing, we watched rates bounce around this week and we ended up flat from last week at 6.67% for a 30-year fixed mortgage, according to Mortgage News Daily.
Finally, the The New York Times syndicated this column looking at the possibility: "Can we turn office buildings into housing?" One of the guests on my ski trip a few weeks ago was a Seattle architect working on this exact problem. He mentioned that of the many challenges, the donut problem is the biggest challenge—what do you do with all the space in the middle? See bottom right floor plan.
By The Numbers
This week we saw 244 new listings hit the Seattle / Bellevue / Kirkland areas, down 7% from last week's 262.