Beacon Hill is a vibrant community in Seattle's South End. While most people simply call it Beacon Hill, long time Seattlelites often refer to it's neighborhoods as North Beacon Hill, Mid-Beacon Hill, Holly Park, and South Beacon Hill.
In 1851, Henry Van Asset staked a 360 acre claim on the south end that included land that is now home to Boeing Fields. A few other timber claims were staked on the hill by the Maple family, John Holgate, and John Hanford – all names you will recognize as you drive throughout the community.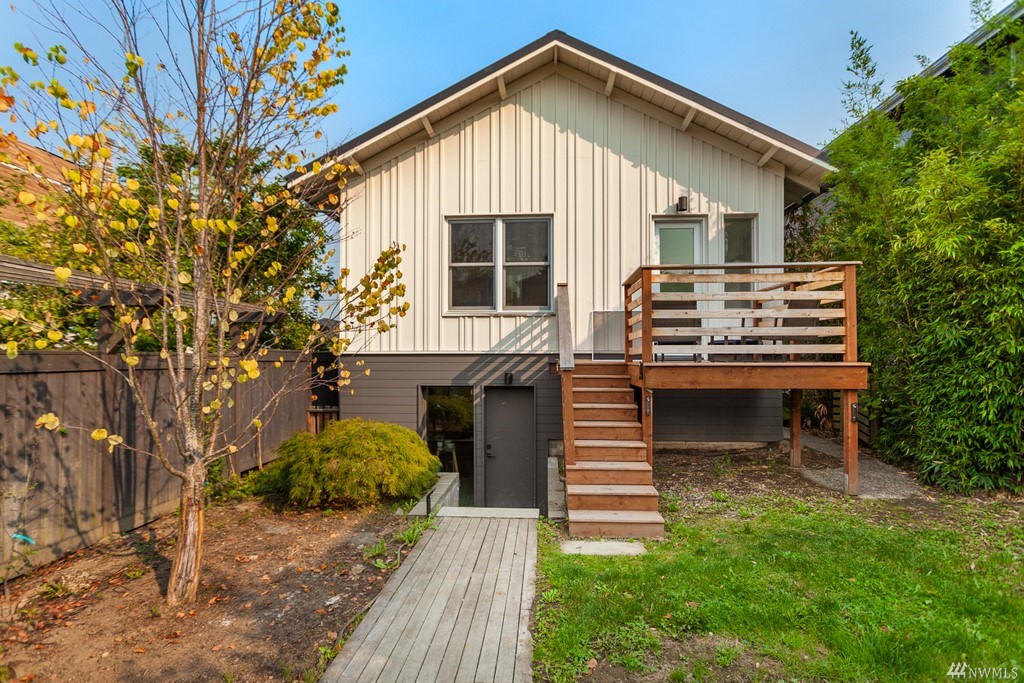 Homes on the northern part of the hill were mostly built in the early 1900s; thus, North Beacon Hill contains many examples of Craftsman bungalows like our listing here, built in 1910.

The Duwamish Tribe were the earliest occupants of the land and named it "Greenish-Yellow Spine", probably Referring to the color of trees that once grew thickly on the hill. The "Spine" saw sporadic settlement beginning in 1850 and was at times referred to as Holgate, and Hanford Hill after early settlers, but it didn't see major development until 1889, when M. Harwood Young, a real estate developer, named the hill after Boston's historic Beacon Hill and built a streetcar line connecting the neighborhood to downtown which spurred growth "on the hill".
In 1909 William E. Boeing, a wealthy lumber entrepreneur became fascinated with airplanes after seeing one at the Alaska-Yukon-Pacific Exposition in Seattle. In 1910 he bought the Heath Shipyard, a wooden boat manufacturing facility at the mouth of the Duwamish River, which later became his first airplane factory in 1917, called Boeing Plant 1, and that plant eventually grew into Boeing Field.
During the 1950's and 60's Beacon Hill was nicknamed "Boeing Hill", due to the number of residents who worked in the nearby Boeing airplane factory. But the history of Boeing began in 1918, when a fleet of U.S. Army warplanes visited Seattle on a Liberty Bond tour. However, at that time there was no airfield so the planes landed at Beacon Hill's Jefferson Park. This spurred city and county leaders to begin planning for a proper airport. Boeing field was completed in the bottomland west of Beacon Hill in 1928.
You'll always know where Beacon Hill is because of the iconic U.S. Marine Hospital (now Pacific Medical Center), built in the 1930s. It spurred a lot of tech growth in Beacon Hill when it became the headquarters of Amazon in the company's early days.
If you walk straight down 20th from our lovely bungalow listing, you'll find expansive Jefferson Park! In 1915, the city began developing Jefferson Park and today it includes a golf course, hiking, trails, tennis courts, and kid friendly play equipment…and of course, it was obviously large enough for that fleet of U.S. Army warplanes to land in 1918. Plus the light rail is just a few blocks away, and you can also enjoy the nearby Cheasty Green Space, the largest wooded parkland in the Ranier Valley.
If you would like to visit our listing at 2713 20th Ave South in Beacon Hill just let us know. We'll be happy to tour it with you!