A wonderful part of Seattle history is built into our Latona Avenue Craftsman!
Built in 1909, it is on a one way street that is the only remaining evidence of the town of Latona which occupied the North Shore of Lake Union along with another small town called Edgewater. The Latona bridge was built in the late 1800's and Seattlelites would come by horse and buggy, streetcars, and more to make their way to the new towns. It was the first substantial bridge to cross Lake Union and it was built in 1891 by David T. Denny.
The town of Latona was begun by Seattle developer James Moore, who liked the "handsome Lake Union steamer" Latona so much that he named his new addition on the northeast corner of the lake after the boat. I'm guessing the boat was named after the Roman Goddess Latona. According to historic documents at MOHAI "The Latona was splendid for carrying buyers and commuters the length of the lake."
4418 Latona is a lovely Craftsman, a style of home that took off in Seattle with the Alaska Yukon Exposition in 1909 – the year our listing was built!Recognize "Frosh Pond" – The Drumheller Fountain built for the Exposition on what is now the UW Campus!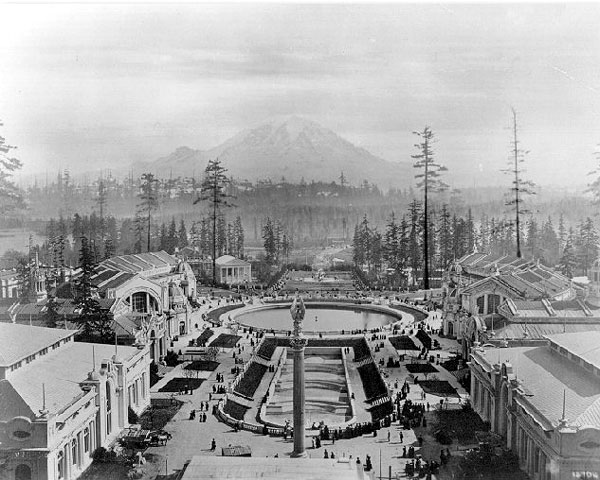 Craftsman homes emphasize horizontal lines, with low-pitched gable (triangular) roofs that extend far out past the home's exterior walls, often with exposed beams or rafters that showcase hand-worked local materials with decorative elements such as brackets, lintels, and rafters. The over-extended eaves of Craftsman roofs lend themselves to having spacious porches at the front of the house.
The interiors of Craftsman homes are just as distinct with thick trim around doors and windows, built-in bookshelves and window seats, boxed beams along the ceiling, etc. A prominent fireplace is also a key feature inside Craftsman homes.
Of course the location is packed with history! Just half a block away is the historic 45th St corridor featuring some of your favorite Wallingford spots including the very first Dick's Drive in! Plus there are amazing restaurants, caes, coffee shops, and more!
Learn more about 4418 Latona Ave and please request a showing or share with your friends! https://www.bushwick.com/property/wa/98105/seattle/705—ballard-greenlak–wallingford/4418-latona-avenue/5f3cb01d7cd97852134f6733/