Seattle and the Suburban Comeback?…or business as usual
The Seattle Metro Area was one of the first to experience the COVID-19 Pandemic. Governor Inslee and our business leaders in the city reacted swiftly to mitigate the spread which resulted in Seattle pretty much shutting down. Work from home orders began as early as March 9th and soon all non-essential workers were required to stay home. Since then, headlines have considered the safety of cities in the US with dense populations. Concerns over mass transit, confined working spaces, smaller living spaces – all things that are hard to implement social distancing. Coronavirus & Urbanization: City Downsides
Once we city dwellers were confined to our homes, questions began to arise….and we've all been asking the same things.
Do I need to live in the city and have a "short" commute to work if I'm going to be working remotely? It costs a lot more to live in the city – higher fees for municipal services, property taxes, higher-priced housing, and often smaller living spaces since the cost of housing is so much higher.
If I'm going to be conducting life in my home for the foreseeable future, do I have enough space to enjoy it? With everyone in the family having to use the kitchen table for school, work, family time, and everything else in between, it can become quite difficult to manage. When one bedroom used to be fine for two kids, now that they are with each other nearly every minute of the day, is it working? An extra bedroom or office becomes a necessity instead of a wish. Who's need for space takes priority? A Recent Survey Suggests the Pandemic Has Urbanites Eyeing the Suburbs
IS THIS CAUSING FLIGHT TO THE SUBURBS FROM SEATTLE?
Maybe. Let's face it – buyers have been looking in the suburbs of Seattle for several years now due to the high cost of real estate within the city. Seattle exists between two bodies of water – there is only so much land. We've seen growth north to Everett, east out to Duvall, and south to Tacoma.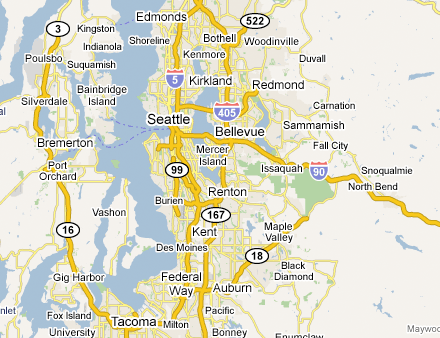 The prices in all the towns in between have been rising for years. With the extension of the link rail system and express bus lines from all of these areas, commuters have even more options.
COVID-19 might just be another contributing factor to why buyers are looking outside the city, but we haven't seen that it is a major factor yet. The Seattle Metro Area continues to grow and that doesn't seem to be slowing down any time soon.